Achieve Simplicity, Speed, and Scale with Dictation Templates.
Replicate consistent processes across your organization, automate workflows, and focus on revenue growth with Assistant Template Manager.
Easily replicate processes and best practices throughout your organization
Implement workflows quickly with pre-built dictation templates
Create your own customizable templates for unique situations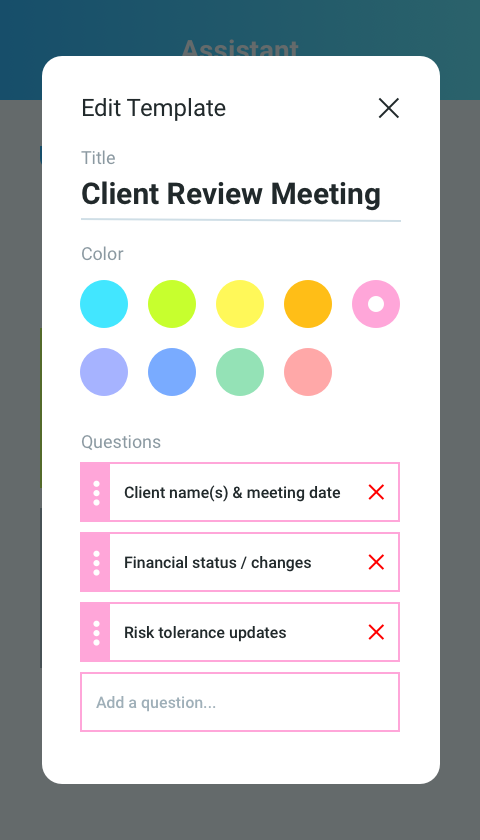 Build and Share Your Processes.
Assistant Template Manager brings organized processes to firms both large and small. Build your own dictation templates and deploy them across your organization in just minutes to every advisor.
Get Workflow Templates That Work.
Organize your meeting notes with our template-driven workflows. Speak your notes with templates for every meeting type, and access the transcribed version seamlessly from your favorite CRM.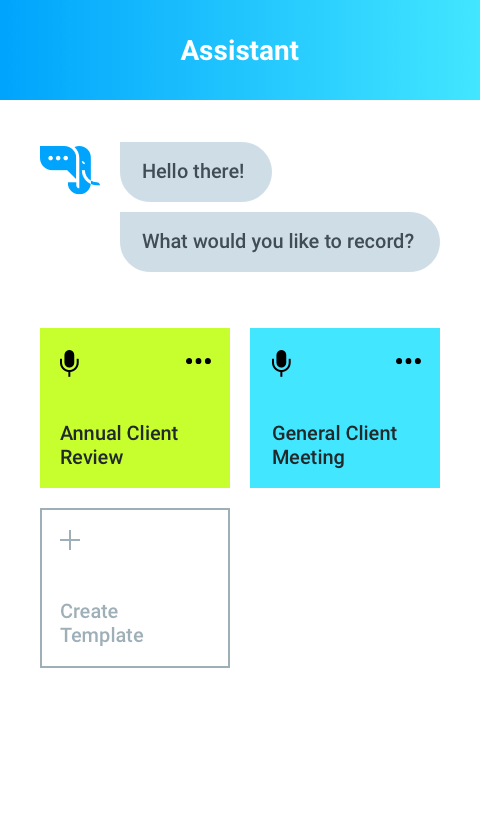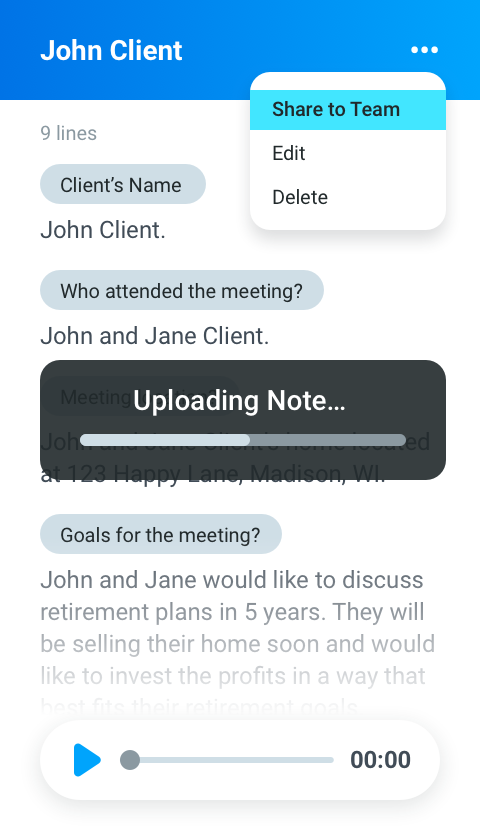 Structure Your Notes Across Teams.
Put every person across your organization on the same page immediately. Customizable dictation templates create a consistent advisor and client experience for everyone.
Access Pre-Built Templates for Every Situation.
Assistant Template Manager gives you pre-built templates for phone calls, client review meetings, and common service activities so you can get started fast.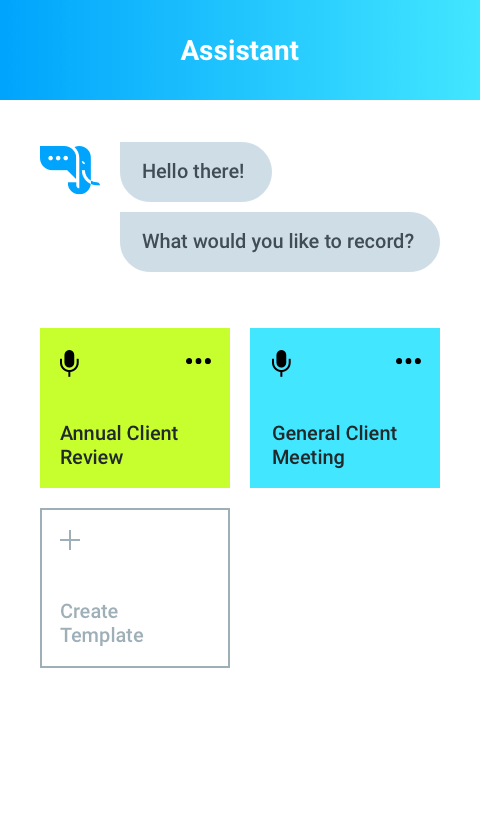 Sign up for a free trial with the industry's highest-rated dictation service.
Create a free account to see how much time you can get back by speaking your notes.
Whether you're an enterprise with thousands of advisors or a solo RIA, we have plans that work for your needs and your budget.