Welcome to the November edition of Mobile Assistant's monthly newsletter! We're back again with important product updates and tips, as well as the latest thoughts about the industry from our team. Let's get started!
Content Roundup
Miss any of our recent blogs? Keep yourself updated with ways to leverage your technology solutions and improve your operations with these insights.
Take the 2024 T3 Survey
This year is the 20th anniversary of the T3 conference, one of the wealth management industry's premier events. Each year, T3 surveys financial advisors to understand the landscape of advisor tech.
Please click here to complete this year's T3/Inside Information Survey to provide your input on what technology you love (we hope it includes Mobile Assistant).
If you want to skip right to the questions that include Mobile Assistant, head to Question 76.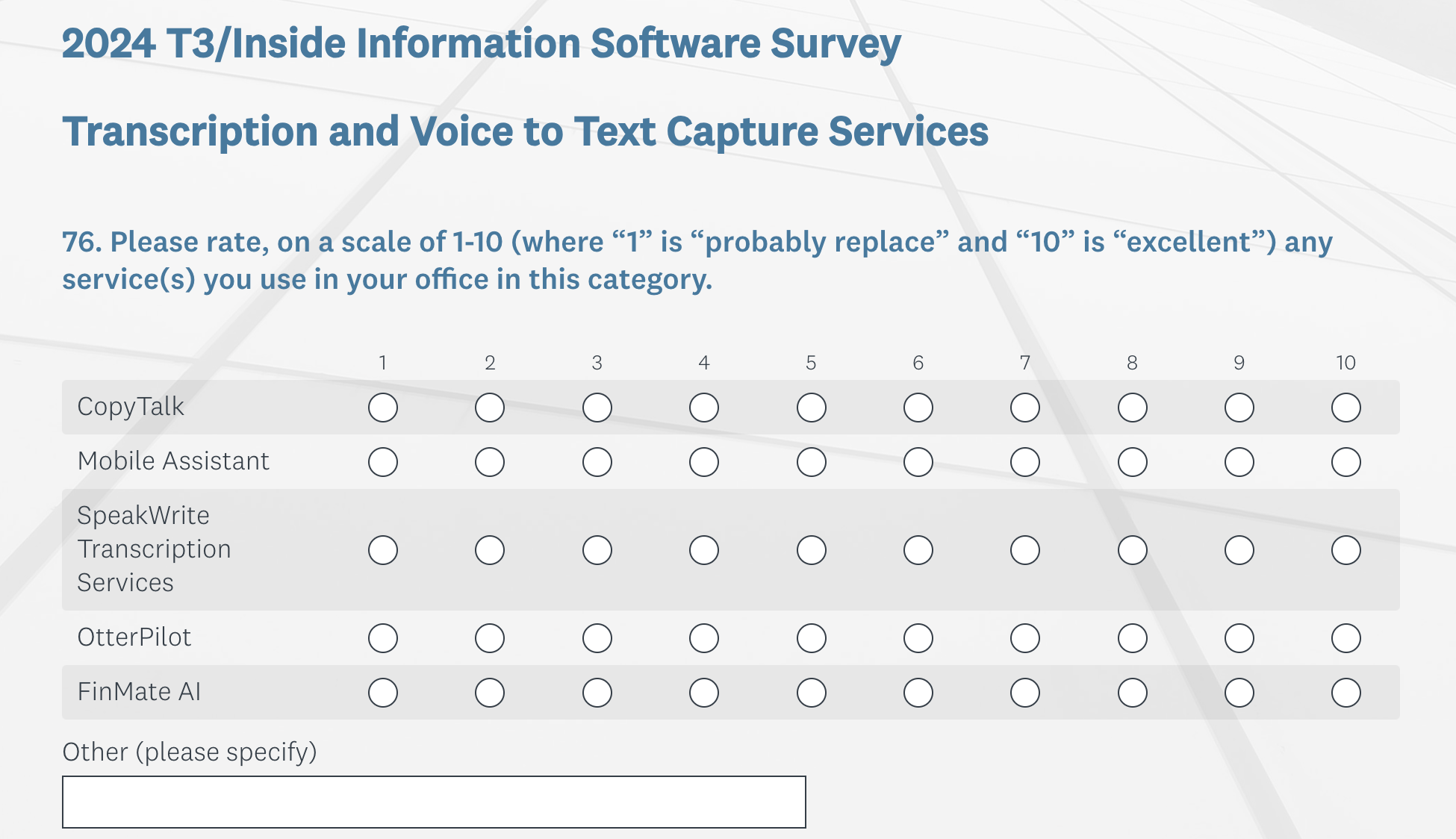 The Power of Tech-Driven Solutions
Our CEO, Corey Westphal, joined Matt Reiner's 'Bridging the Gap' podcast to discuss the importance of quality in your data and the role that human transcriptionists play in delivering a precise tech-driven experience.
Click below to listen to the conversation to learn how your operations and client experience benefit when your data is held to the highest standards.
The Art of Investing in People
It must have been the month of podcasts! Learn how Corey Westphal became who is today through farm chores and tennis lessons, and so much more, as he joins the Money Chronicles podcast to discuss his history.
Corey joins co-hosts Johnny Sandquist of Three Crowns Marketing and Torie Happe of Holistiplan to discuss learning work ethic in your first job, investing in technology and the power of human relationships.
Where is the Elephant?
Our team continued to criss-cross the country last month and enjoyed seeing many of you in-person before we hit the busy holiday months. Here's a quick snapshot of our travels: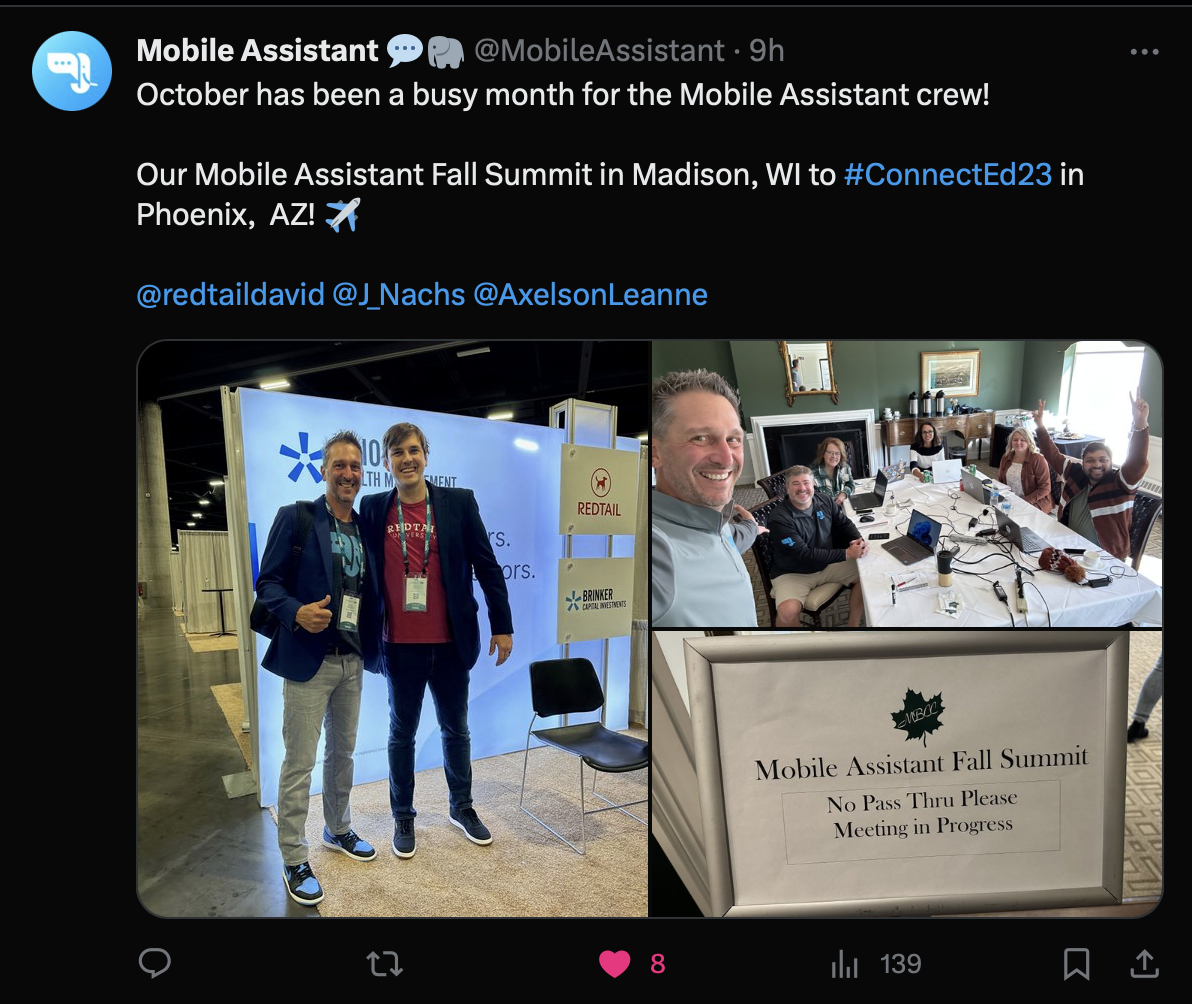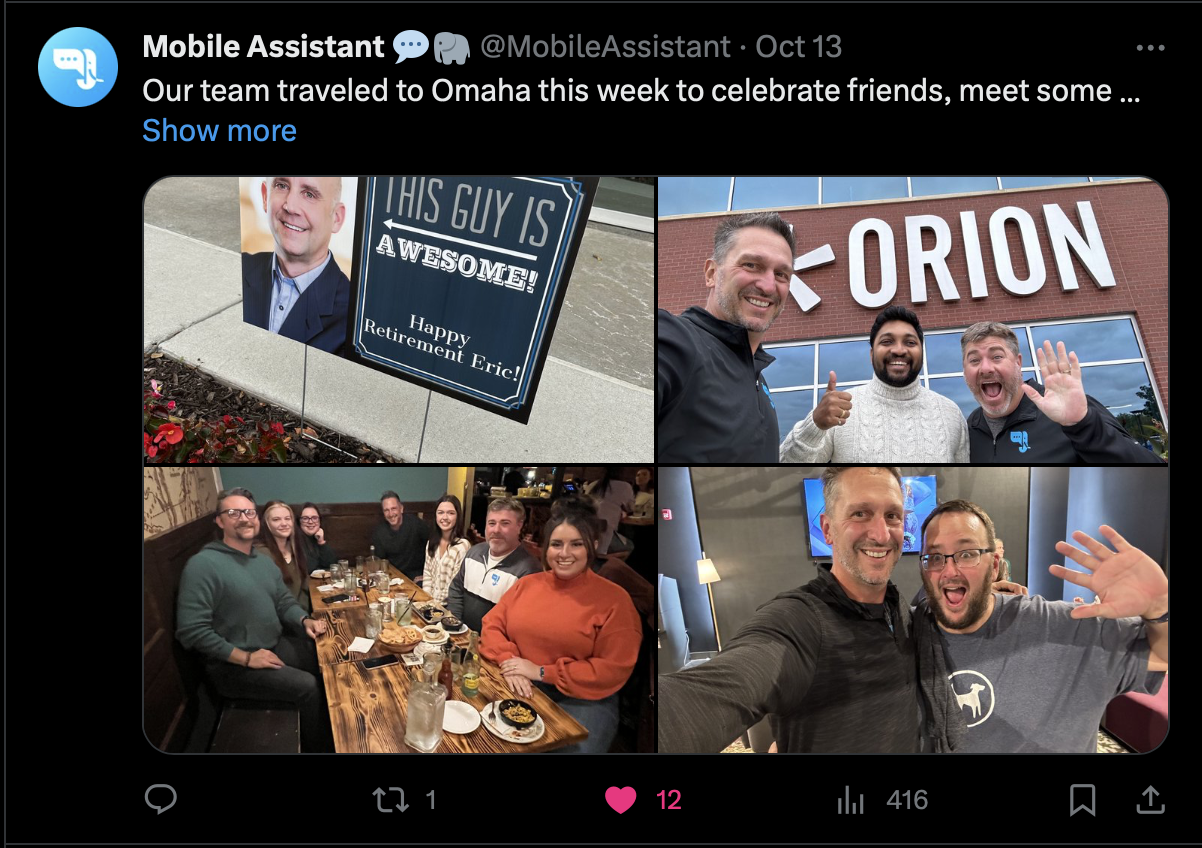 Next up, you can catch Jason Nachreiner at the last two Redtail University of the year:
Sacramento, CA – November 16