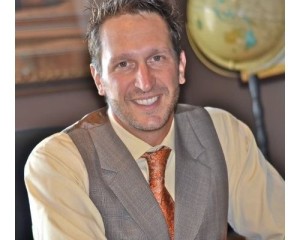 Published by the DigitalFA.com
May 26, 2015

Editor's Note: We often find crossover topics not directly related to digital marketing – but absolutely have an impact, ultimately, on your marketing efforts. This is definitely one area. In many of the articles you find here on The DigitalFA, you will hear the suggestion of looking to the questions you field and answer for your clients as fuel for your editorial calendar. In our view – the best source for this data is in your notes taken from client sessions. Imagine not only capturing those notes in CRM for determining ongoing tasks to serve your clients – but then taking those same details and outlining blog posts (or podcasts or seminar discussions, etc.) for the next six months. We are pretty confident you would not have a shortage of things to write or speak about. Corey Westphal is clearly a fan of mobile transcription as the principal of Mobile Assistant – but he is not just writing a veiled sales pitch here. Mobile transcription of any kind has shown to provide more accurate and timely documenting of notes as it can be captured on demand, on the run, often when stopping to write or type notes is not feasible. Let us know what you think.
For your own potential research efforts and to provide a level playing field – mobile dictation is available from Mobile Assistant, Copytalk and Dragon Naturally Speaking.
CEOs, compliance departments, managers and individual advisors across the country struggle with a similar challenge; advisor adoption after the commitment to utilize a Customer Relationship Management (CRM) system. This impacts process for managing and documenting client relationships, marketing and more.
CRM software is a powerful tool, and one that is an indispensable data collection and office efficiency tool that can both protect advisors and provide opportunities like never before. The benefits of CRM, however, are based solely on the information stored within it. The ability of an advisor to gather and input important client information into a CRM is essential for the success and adoption of this type of client management software.
Likewise in our modern digital era, CRM is also extending to other channels of communications, often now being called "social CRM" due to the integrations to popular social networks and email marketing platforms. Thus having your CRM efficiently documented means it is full of accurate information for running your business AND full of ideas that can lead to blog posts, podcasts or other mediums of content generation for your business.
To get there – let's explore just one element of efficiency.
The Client Meeting Routine
For most advisors, client meetings are a daily, crucial part of existence. Meetings that occur at all times of the day; 7:30 a.m. coffee, 11:00 a.m. lunch, and 6:30 p.m. after work meetings with current or prospective clients.
The data gathered during these meetings can be more valuable than gold to an advisor; providing insights into the best course of action and new opportunities for current clients or providing detailed meeting information that could help land a potential client.
The Note-Taking Process:
Despite their best intentions, the copious notes that advisors thought they took during the day often look like a disorganized series of illegible notes when they refer to them later. That crucial tidbit of information that they need, and thought they'd remember, is lost somewhere in the margin of the yellow legal pad. Once located, the advisor types a short recap of the meeting into the CRM, and tries to capture as much information as the notes provide. The rest is left to memory.
Did you know that 2/3 of our short term memory is lost one hour after a meeting. 90% of client meeting information is lost after 24 hours! – Scientifically Proven by Ebbinghaus's Forgetting Curve
The Mobile Dictation Solution:
With this in mind, consider the same scenario, only instead of relying on memory and a series of handwritten notes for later access, mobile dictation immediately captures the meeting notes and, equally important, the advisors' impressions, thoughts, and ideas following the meeting. Picture this:
1. You meet with the client.
2. Immediately after the meeting, find a quiet location and call a mobile dictation service from your cell phone.
Within just a few minutes, an entire page of notes can be dictated that would
have taken 20-30 minutes to type.
3. Speak your notes.
Think of how much more detail is recalled when notes are recorded within minutes of a meeting. More detailed meeting notes translates into more opportunity for successful client relationships.
4. The notes are delivered by email within a few hours, and post automatically into the
CRM.
Mobile dictation integration with CRM software streamlines the note-taking process and gives advisors an easy way to enter detailed client information into the CRM. Mobile dictation offers these unique services and more, providing the safety net needed to ensure that vital information gathered day-to-day is captured in a complete manner for future reference.
Corey Westphal is the President of Mobile Assistant, Inc., a provider of professional mobile dictation services. Recognized by In Business Madison as a prominent business leader in its "40 Under 40: 2012 Class," Corey has built Mobile Assistant into the most trusted high quality voice dictation service available, relied upon by Top 25 Fortune 500 companies to increase employees' efficiency and profit potential.
As Past President and founder of U.S. Transcription, Inc., Corey worked with his father to grow the startup medical transcription company into one of the major providers of transcription services in the healthcare industry. Named one of the Top 5000 Fastest Growing Companies by Inc. Magazine in 2007, Corey applied U.S. Transcription, Inc.'s business model to Mobile Assistant, Inc. and expanded its high performance mobile dictation service to the financial, insurance, and other industries.
Mobile Assistant's dedication to creating U.S. based jobs has resulted in the highest quality mobile dictation service available in the world. Providing the most accurate voice-to-text solution has made Mobile Assistant the fastest growing mobile dictation service in the financial and insurance industries for the documentation of client meeting notes.
Recognized as an expert in voice-to-text solutions, Corey is a sought-after speaker and consultant in the field. Featured as part of the 2014 Platinum Elite Advisors Forum, 2013 and 2014 Techleaders events, and a regular speaker at Redtail CRM Universities throughout the country, Corey's reputation as a Who's Who in cutting edge technology in the Financial and Insurance Industries is as well-known as the high quality of services provided by his company.
Inspired by the customer-based approach taken by Larry Page, Corey applies the Google co-founder's words of advice to his business plan for Mobile Assistant — "Always deliver more than expected."